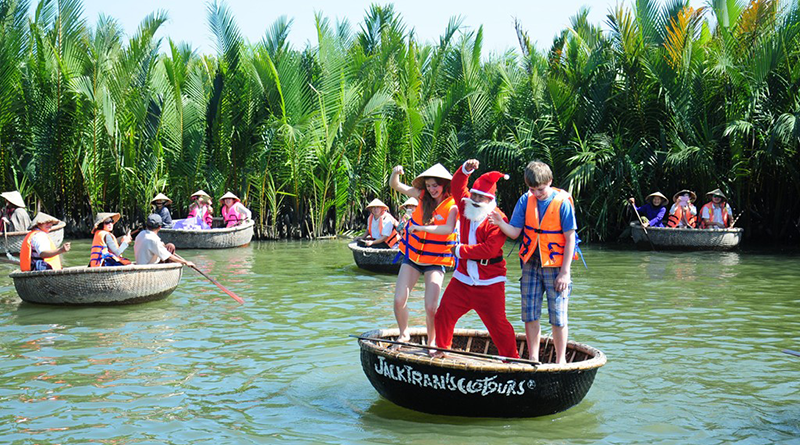 11 Jul

Coconut Boat Village Tour In Hoi An, Vietnam

If you are looking for a great way to explore the local culture, a Hoi An Coconut boat tour might be just the ticket for you. While on board, you will be given a paddling lesson, accompanied by an English-speaking guide, and you will also experience local performance. Watch villagers perform traditional Vietnamese acts like crab fishing, and stop by a local house for some Vietnamese snacks. The tour concludes with a drop-off at central Hoi An. Keep reading with Hangcoconut to learn more!
What is a Coconut boat?
If you're wondering what is Coconut boat in Hoi An, Vietnam, then you've come to the right place. You'll find dozens of operators lining up on the Cua Dai River, offering a variety of trips. They're open from nine to five, but they might leave earlier or later if you show your interest. The price for a basket boat ride in the coconut jungle varies widely, but it usually costs around 4.30-8.60 USD.
To get an idea of what you can expect from a basket boat tour, you can ask the captain. He'll tell you how the basket boat was invented and why locals use them. Once you board the bamboo basket boat, you'll see that the entire journey can take more than 30 minutes, allowing you to explore every corner of the forest. You can even choose to sit on the boat for a little while as the guide shows you around the coconut grove.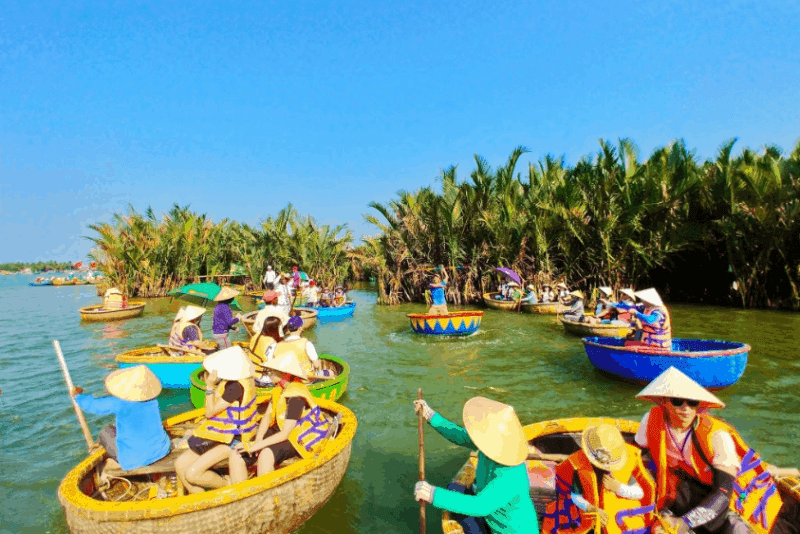 Where to go in Vietnam to experience a coconut boat?
Taking a basket boat tour through the coconut forest is a unique way to see the local culture and see rural life. You can see how water coconuts are harvested and experience the lifestyle of a local farmer while paddling on the boat. While you're on the water, you can try fishing and water buffalo riding, or buy handcrafted souvenirs made of coconut leaves. The entire experience is a unique and memorable one.
You'll be treated to a paddling lesson and an English-speaking tour guide as you explore the water coconut forest. You'll also see locals performing traditional Vietnamese activities, like crab fishing. You'll even get to visit a local home for traditional Vietnamese snacks! Afterward, you'll be dropped back at the central Hoi An area. To experience this amazing activity, make sure to go during the morning and evening when the coconut trees are still full and the water is cooler and fewer tourists are on the water.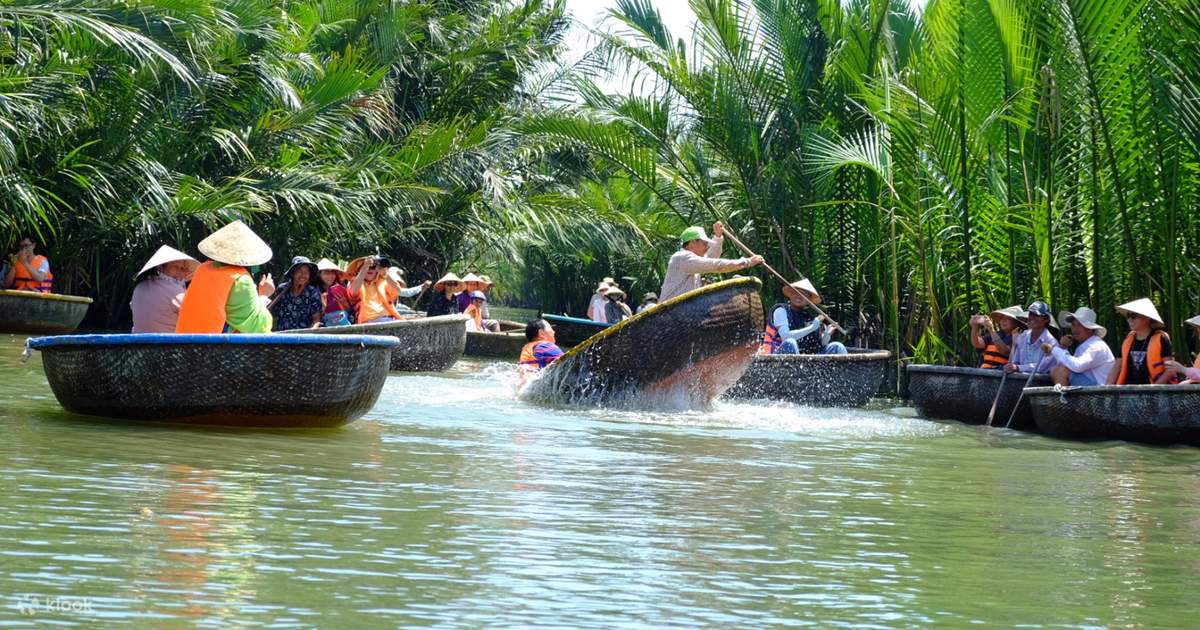 Coconut village hoi an
If you are planning a visit to Hoi An and are looking for a place to stay, then the Coconut Village might be a great place to start. Located about 5km from Hoi An's ancient town, this nipa palm forest is also a popular tourist destination. Once a local shelter during wartime, the village is now known as Cam Thanh Coconut village. You can go here to learn about coconut crafts and enjoy the natural beauty of the area. Not only is it a cultural attraction, but the locals here still live in the old way and maintain their traditional values. The village is also home to many coconut trees and families.
Whether you plan to visit the Coconut Village for sightseeing or drinking the local coconut water, you can't go wrong with a visit during this dry season. The weather is cool from February to April, with the exception of the hotter months of July and August. The best time to visit the Coconut Village is between February and April when the coconuts are ripening. You can also enjoy a traditional local foot massage while you're here.
The price of a ticket to experience the Coconut boat
The price of a basket boat ride in Hoi An is reasonable and varies with the number of people you bring. Most trips include a return trip from your hotel, a local English-speaking guide, and a small snack. You should allow an hour for this tour. Depending on the time of year, the cost may vary from $4.30 USD to $8.60 USD. You can book a boat ride through your hotel or from one of the many operators in the area.
The trip takes about half an hour and is a great way to see the area around Hoi An. Trip begins by traveling to Bay Mau, an area known locally as the "green lung" of the city. It was once covered in a coconut forest but has since expanded to 100 acres. Locals and tourists alike know this place as Bay Mau. It is worth the trip just to witness the lushness and nature in a different way.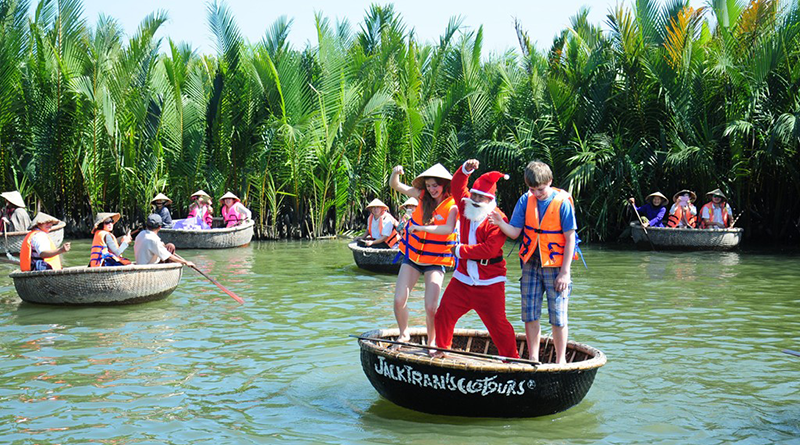 Conclusion
A basket boat ride in the Hoi An Coconut Village will give you a chance to see the local fishermen, learn about the unique ecosystems in the Mekong Delta, and even try your hand at making coconut leaf ornaments! This activity is suitable for all ages and is a wonderful way to experience the local lifestyle. A round boat ride is popular throughout the Mekong Delta and has its own unique features. Some of the tours even include hands-on activities like making a lantern!